Where Did Americans Move in 2016?
Some Highlights:
For the 5th year in a row, the Northeast saw a concentration of "High Outbound" activity.
For the first time ever, South Dakota held the top spot for "High Inbound" states.
Much of America's outbound activity can be attributed to Boomers relocating to warmer climates after retiring.
View All Columbia SC Homes For Sale
View All Lexington SC Homes For Sale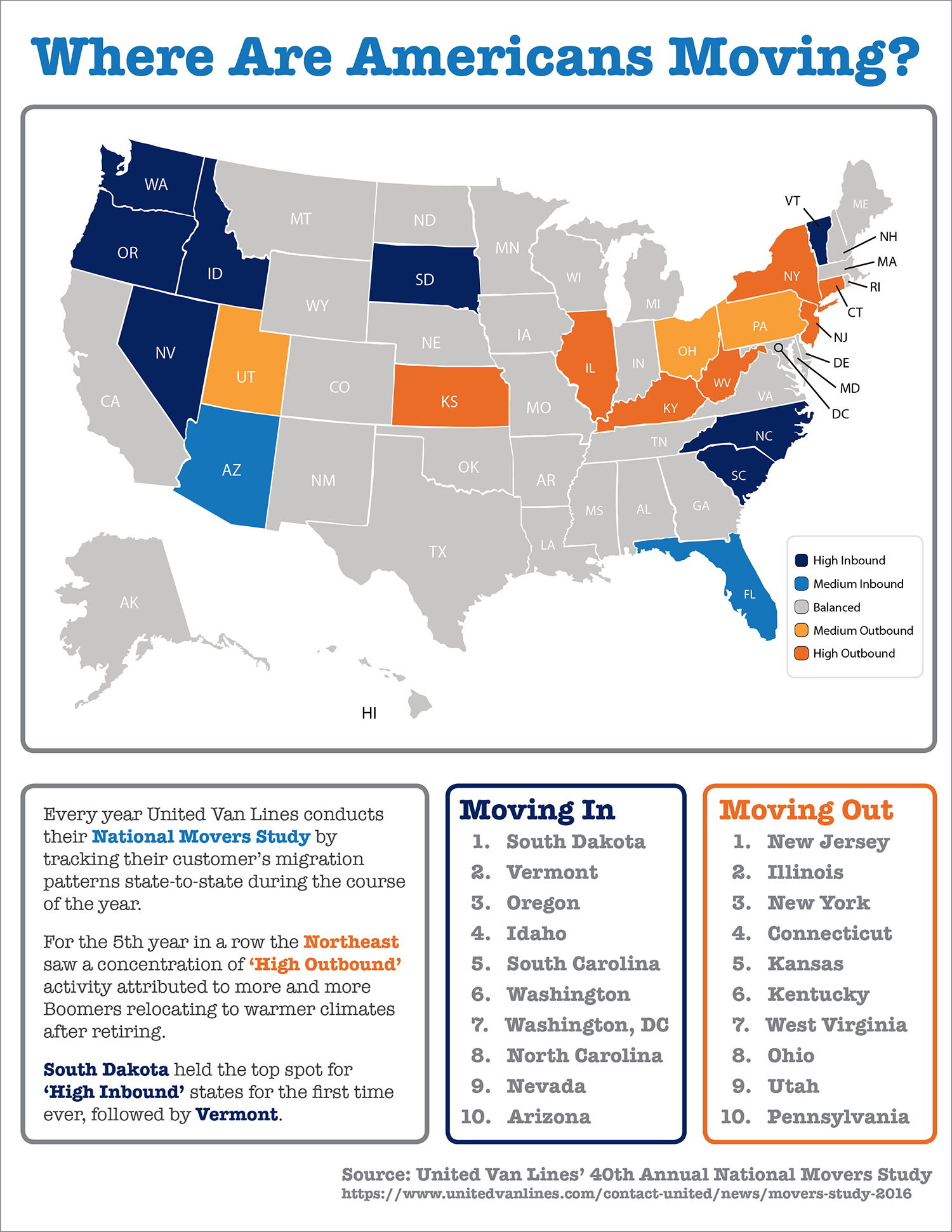 My name is Paul Bryant and I specialize in assisting buyers and sellers in Real Estate transactions. My areas of expertise include Columbia,Lexington, West Columbia, and surrounding areas. As your REALTOR®, I will work hard to justify your confidence and generate the results you deserve. Through my determination, research and 100% follow-through, you can be assured that you will receive the best possible service and a clear look at all of your options. Whether you are selling, buying or just have a question, I invite you to call me today at 803.361.0585 or visit my website PaulBryantWorks.com.